Decameron
Formed in 1968 by Johnny Coppin and Dave Bell, British folk-rock band Decameron released their first album, Say Hello To The Band, in 1973. Shortly afterwards they recruited Dik to join them on bass, fiddle, guitar and vocals. Other band members were Geoff March (Cello), Al Fenn (Guitar) and latterly Bob Critchley (Drums). For the next three years they toured extensively in the UK and Europe and recorded three albums: Mammoth Special, Third Light and Tomorrow's Pantomine. Decameron split in 1976 but the members remained good friends and have performed together on many occasions since. In 2002 they produced a live CD 'Afterwords', including six new tracks. Dik and Geoff March have also appeared at Johnny Coppin's Christmas concerts in Cheltenham and Stroud over the years and, following the sad death of guitarist Mick Dolan, Dik has taken on his role of guitarist and harmony vocalist for these.
Visit Johnny's website for his latest news.
Visit Decameron's website for more on the history of the band.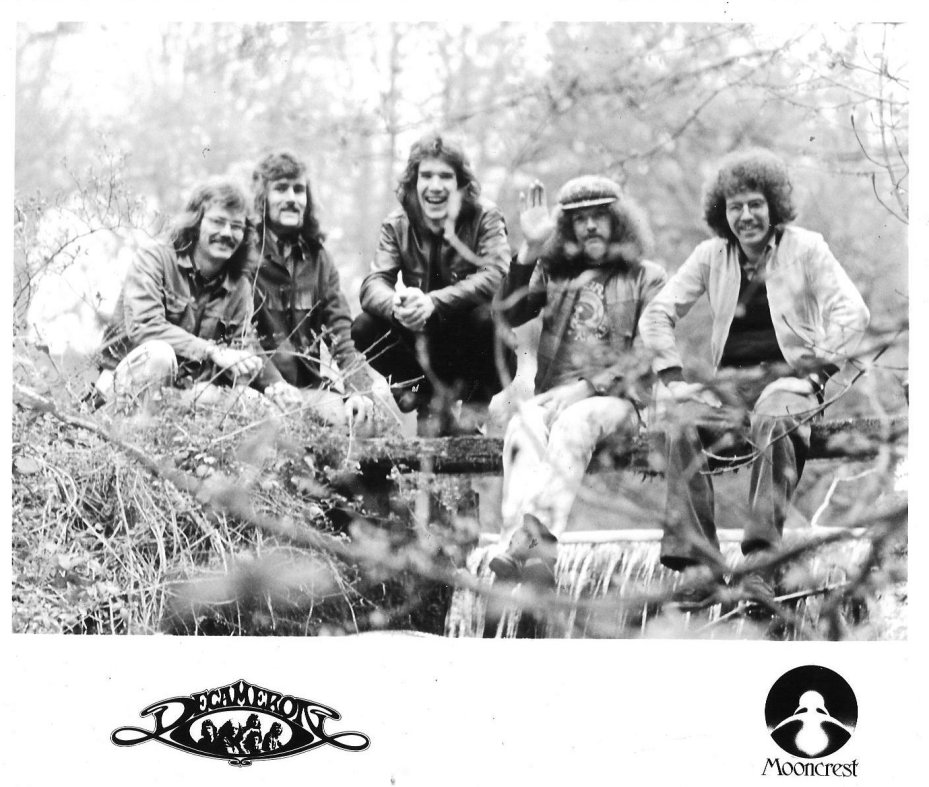 Decameron photos