Steve Hackett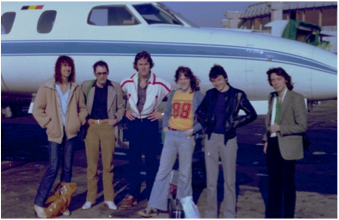 When Steve Hackett left Genesis to pursue a solo career he recruited Dik (bass/harmony vocals) to be part of his first touring band along with Steve's brother John Hackett (flute, guitar, Taurus pedals); Nick Magnus (keyboards); John Shearer (drums); Pete Hicks (vocals). Dik quickly became the band's vocal arranger. Together they recorded two albums, Spectral Mornings and Defector, and toured until the end of 1980.
"With hindsight two studio albums seem hardly enough to fully cover the mellifluous antics of the late 70's dream team" (Steve Hackett – 'Live Archive' notes 2001)
In 2009 Dik returned to play bass for Steve at two concerts: Las Palmas and Estival in Lugano, the latter broadcast live on Swiss Television.
Visit Steve's website for latest news and information.